Niederkirchen near Deidesheim
On the paths of the pilgrims of St. James
Palatinate | South route on the Haardt axis
Catholic Parish Church of St. Martin
N49° 24' 42.88", E8° 12' 55.04"
Transept with massive crossing tower (11th c.), choir (14th c.), medieval. Sculptures inside the church.
The catholic parish church of St. Martin in Niederkirchen was recorded as a medieval monument within the framework of the European model project, decorated with a scallop shell and equipped with an information board.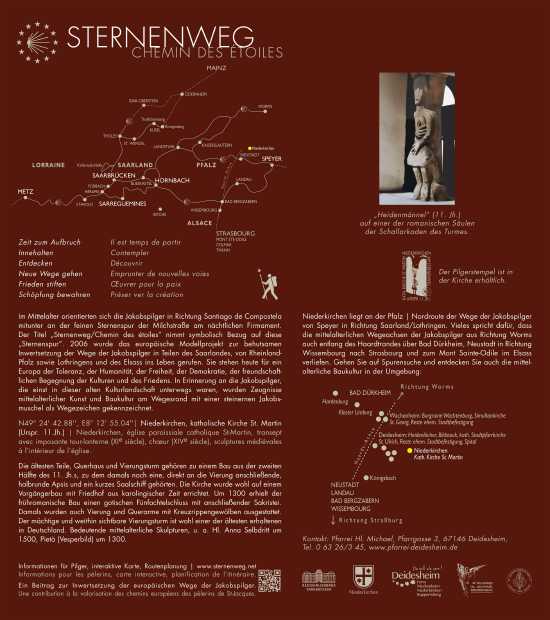 The ceremonial inauguration with a pictorial presentation by the project manager Peter Michael Lupp took place on September 20, 2020 during a church service at 9 am.
The pilgrim stamp is available in the church.