Poetic documentation (illustrated book) for pilgrimage hiking on the Starry Path
Extended new edition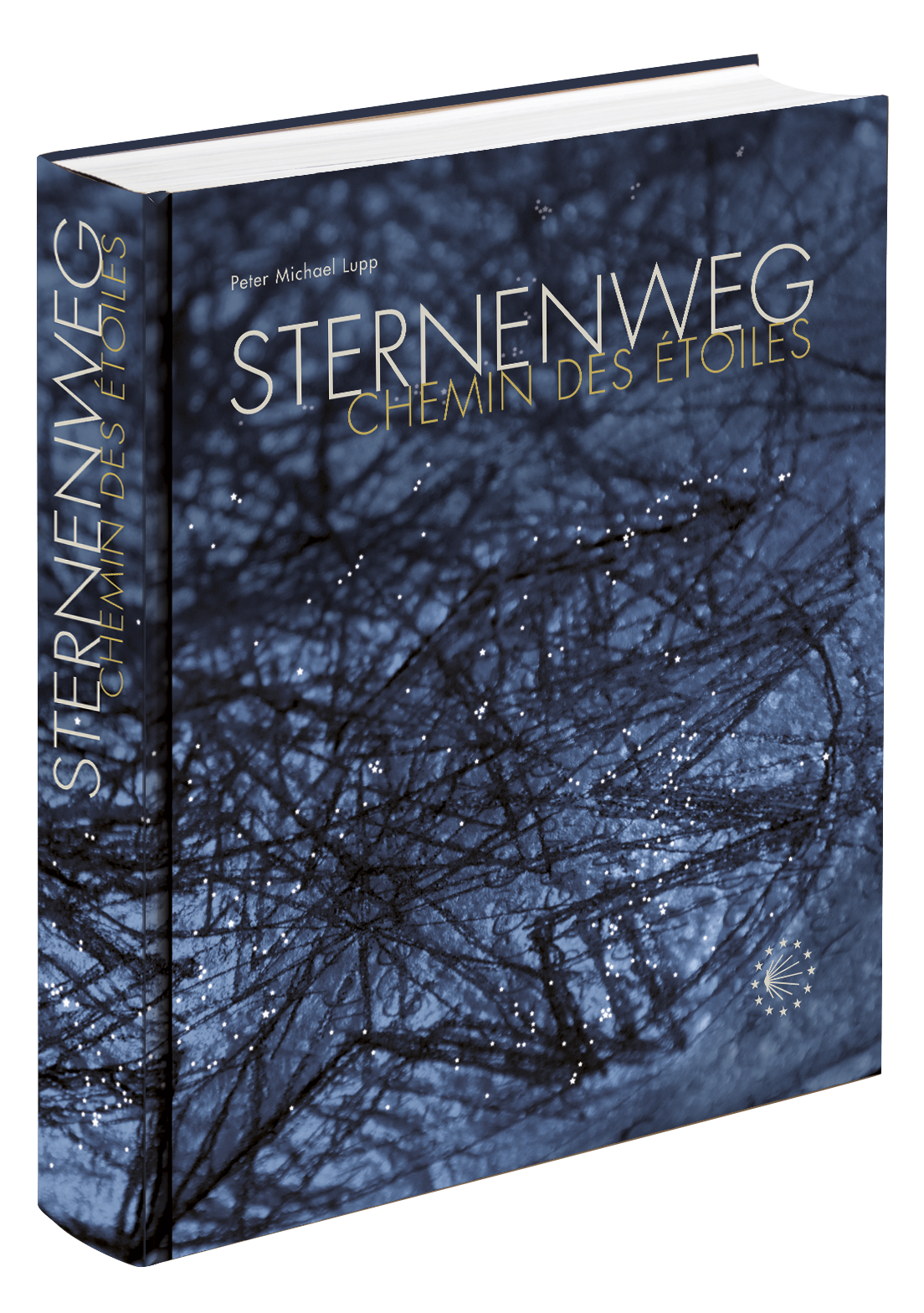 Reading sample: Saarbrücken example
Since 2017, the second expanded edition of the "poetic" documentation of an unusual cross-border interweaving process is available. With subtle gestures, the richly illustrated, bilingual (German/French) illustrated book documents the development of a cross-border network in the mirror of the cultural history of the pilgrimage of St. James in a landscape-bound context.
Central themes are the cultural heritage of the pilgrimage to Santiago de Compostela and what pilgrimage in the present has to do with the roots of Europe, regional identity and the formation and dissemination of European values in a large region in the heart of Europe. An encounter with the architectural "witnesses" of those pilgrims who in the Middle Ages sought their paths along the stars in the direction of Santiago de Compostela, allows the presentation of a "string of pearls" of over 350 gems of medieval architectural culture, which was threaded in the framework of the project along the rediscovered paths of the pilgrims of St. James. In the extremely multifaceted old cultural landscapes between old bishoprics, they invite you to search for traces, sometimes even on detours.
The author is Peter Michael Lupp, cultural officer and regional developer at the Saarbrücken Regional Association. He has been developing and coordinating the project in a process-oriented manner since 2006.
Format 245 x 290 mm, hardcover, bound
568 pages (with French abstract)
Price: 25,- € (plus shipping costs)
ISBN no. 978-3-947148-00-4
Publisher: Saarbrücken Regional Association, 2017